My first hand embroidery book came out in 2007 and I've been so lucky to be able to share my embroidery and craft patterns through my own books, the Doodle Stitching series, as well as several other craft books ever since! You can find them all in bookstores or online at Amazon.com.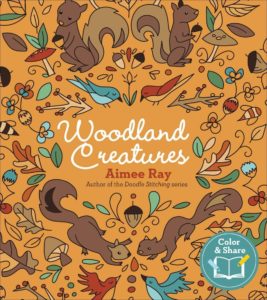 Woodland Creatures is my first coloring book and one of my favorite projects ever. It is a nature inspired coloring book for adults and children to share. I loved working on these drawings so much and I think you will love them too.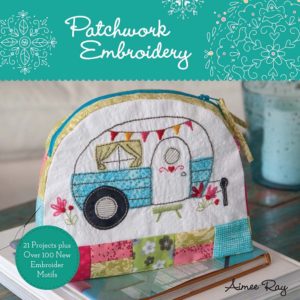 Patchwork Embroidery is a book full of sewing projects using all varieties of patchwork, each embellished with embroidery motifs. Whether your just starting out sewing, or a seasoned patchwork expert, you're sure to find something here you love. Plus, it includes an all new library of embroidery motifs that I'm really excited about!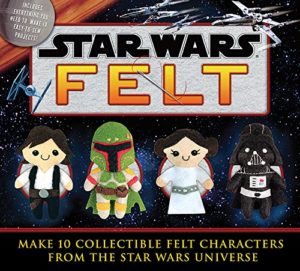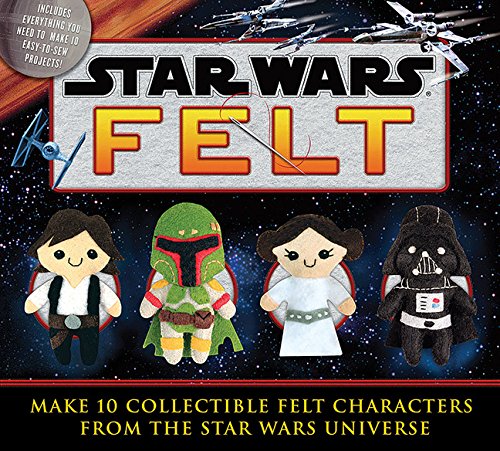 Star Wars Felt is a kit that includes everything you need to stitch up 10 adorable Star Wars characters! Someone you know needs these in their life. I'm still pinching myself over getting to actually work on a real Star Wars project! I think I am officially cool now.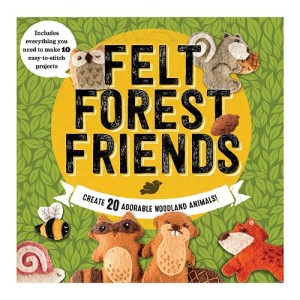 Felt Forest Friends is one of my favorite projects I've worked on! In it is everything you need to stitch up 10 adorable mini woodland animals, plus patterns for 10 more. It's perfect for the beginning stitcher, or anyone who loves hand sewing, cute creatures or both.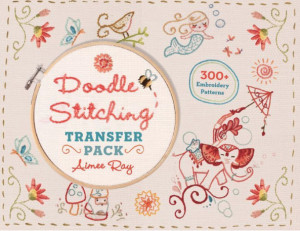 The Doodle Stitching Transfer Pack is here! This is a long awaited book of Iron-On Transfers of patterns selected from all of my previous Doodle Stitching books (plus a few new surprises.) It also contains a basics section with stitch guides and a handy pocket in the back to hold your cut transfers for reuse.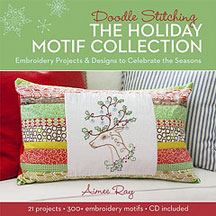 The Holiday Motif Collection just came out in September 2014!
It's full of patterns and projects for holidays and seasons throughout the year, with a big emphasis on Christmas.

Here are the first three books of my own original embroidery designs, the Doodle Stitching series!
Each one is full of unique embroidery patterns and fun sewing projects as well as detailed
embroidery instructions, techniques and stitch diagrams. If you're interested in learning hand embroidery,
or just need some fresh sewing/crafting inspiration, this is a great place to start.
Look for them in bookstores or online!
**More of my original embroidery patterns are available at my etsy shop: www.littledear.etsy.com
in downloadable PDF form.**
 Sweet & Simple Jewelry is a fun book I was thrilled to help curate.
It contains jewelry making projects from myself and several other
super talented jewelry crafters. You'll learn a variety of techniques and be inspired
to make lots of unique jewelry pieces for yourself or as gifts.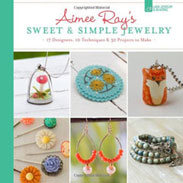 The Book of NŌM is a personal project I developed to showcase the little clay gnome figures I make!
It compiles photos of the first 600 NOMs created, plus original artwork, activities and more.
It's currently out of print, but you can get a PDF version at www.littledear.etsy.com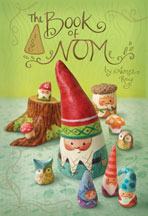 Here are some other fun books I've contributed to that you might enjoy.
Look for all of my books in bookstores or online!