⭐︎⭐︎✭Welcome to the online portfolio of illustrator Aimee Ray✭
~NEWS~
6.29.14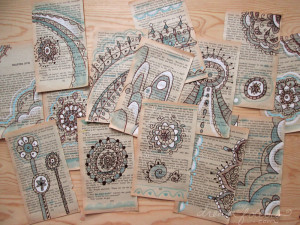 The Free Art Project is underway! Click the link above to find out how to receive a
piece of original art in your mailbox.
6.25.14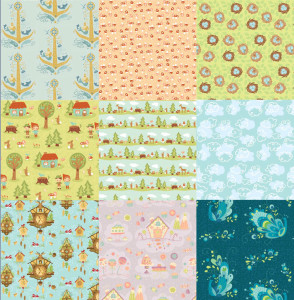 I just added a huge collection of new fabrics to my Spoonflower shop! Fairy Tales, Feathers and more, they'll hopefully inspire you to start stitching on that summer project. Find them all here: http://www.spoonflower.com/profiles/littledear
And, be sure to check out my Design page here (under artwork, above) to see lots of my fabric designs and coordinates full size! I have so much fun creating these.

6.20.14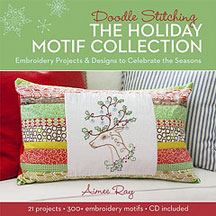 My newest book is now available on Amazon for preorder!!
 It will be out in September, in time to make lots of Christmas presents!
The Holiday Motif Collection is packed full of embroidery motifs (over 300) for all seasons and holidays throughout the year, with a big emphasis on Christmas. The sewing projects in this book are also, so much fun, I've enlisted the help of some awesome, well known crafters to help me design them.
People have been asking me for this for years, and I'm thrilled to be able to finally bring it to you!! I hope you'll love it.
Keep your eye out! This one will be well worth it.